Description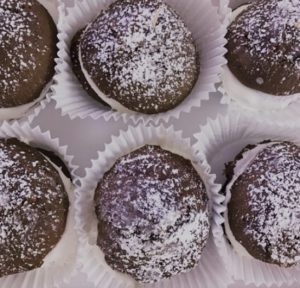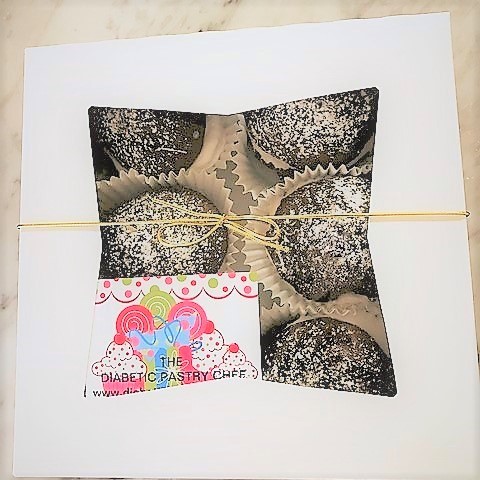 Whoopie Pie: Is it a pie, a cake or a cookie?
Answer: It is 100% American goodness—the proud state treat of Maine—and will be YOUR delight!
CONTENTS
NINE (9) luscious Chocolate Whoopie Pies with a thin, Gooey Marshmallow Filling!
NUTRITIONAL INFORMATION
Each Sugar-Free Whoopie Pie:
approximately 25 net carbs and 182.55 calories
As a pastry chef, my goal is NOT to have the lowest carb products on the market, but to substantially lower the carbs without affecting quality or taste. You do not have to be diabetic to enjoy my sugar-free and low-sugar pastries & confections!
INGREDIENTS
cake flour blend, cocoa powder, vanilla, almond milk, eggs, baking soda, baking powder, salt, trans-fat-FREE shortening, sugar free marshmallows, Whey Low® Type D Granular sweetener OR sugar
STORAGE
Your Whoopie Pies should be stored REFRIGERATED or FROZEN and brought to room temperature to enjoy.
FREE SHIPPING!