Description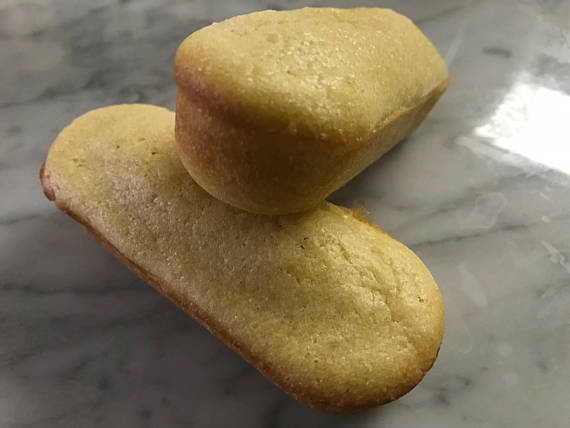 These yummy handmade Twinkies are creamy and dreamy!
CONTENTS
EIGHT (8) handmade Twinkies delivered in a white bakery box
OPTIONS
No Sugar-Added
Sugar-Added
INGREDIENTS
unbleached wheat flour, baking powder, salt, Whey Low® Type D Granular sweetener OR sugar, eggs, butter, almond milk, pure vanilla extract, Swerve® Confectioners sweetener OR sugar
INGREDIENT NOTE
There is a small amount of Marshmallow Fluff in the filling.  (I initially made my own sugar-free fluff, however it did not hold up to shipping.)
FREE SHIPPING!