Description
Pink Champagne Cakelets in Gift Tin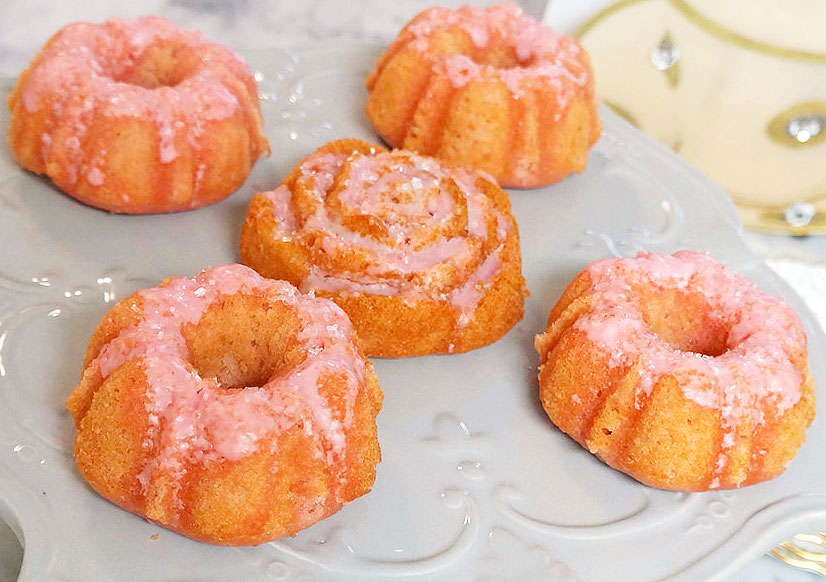 These luscious Pink Champagne Cakelets / Mini Bundt Cakes are made with superior ingredients. They make a luxurious gift and are perfect for brunches, bridal showers, weddings or baby showers!
CONTENTS
Six (6) Cakelets / Mini Bundts
INGREDIENTS
wheat flour, egg whites, champagne, baking powder, baking soda, trans-fat-FREE shortening, vanilla, Whey Low® Type D Granular sweetener OR sugar, salt, natural food color
As a pastry chef, my goal is NOT to have the lowest-carb products on the market, but to substantially lower the carbs without affecting quality or taste. You do not have to be diabetic to enjoy my sugar-free and low-sugar pastries!
PACKAGING & SHIPPING
Delivered in an attractive tin with FREE SHIPPING!