Description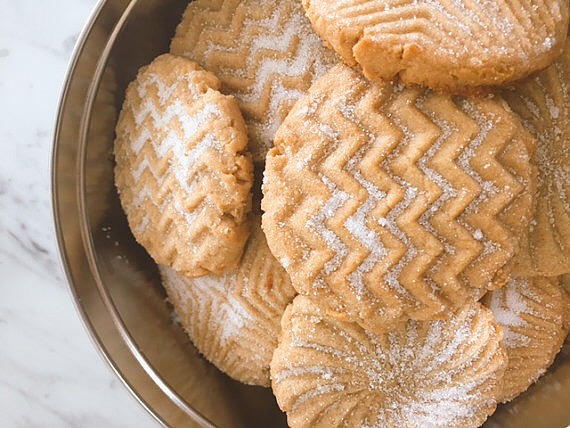 Peanut Butter Cookies 
You (or your recipient) will LOVE these signature homestyle Peanut Butter Cookies. As delicious as they are gorgeous!
CONTENTS
1 DOZEN (12) Peanut Butter Cookies
INGREDIENTS
white whole wheat flour, wheat flour, butter, eggs, peanut butter, canola oil, pure vanilla extract, baking soda, salt, 1 tbsp molasses and all-natural, low-glycemic Whey Low® Type D Granular sweetener OR sugar
– As a pastry chef, my goal is NOT to have the lowest carb products on the market, but to substantially lower the carbs without affecting quality or taste. Best of all, you do not have to be diabetic to enjoy my sugar-free and low-sugar pastries!
DELIVERY
– Cookies are delivered in an attractive, reusable tin.
– FREE SHIPPING!