Description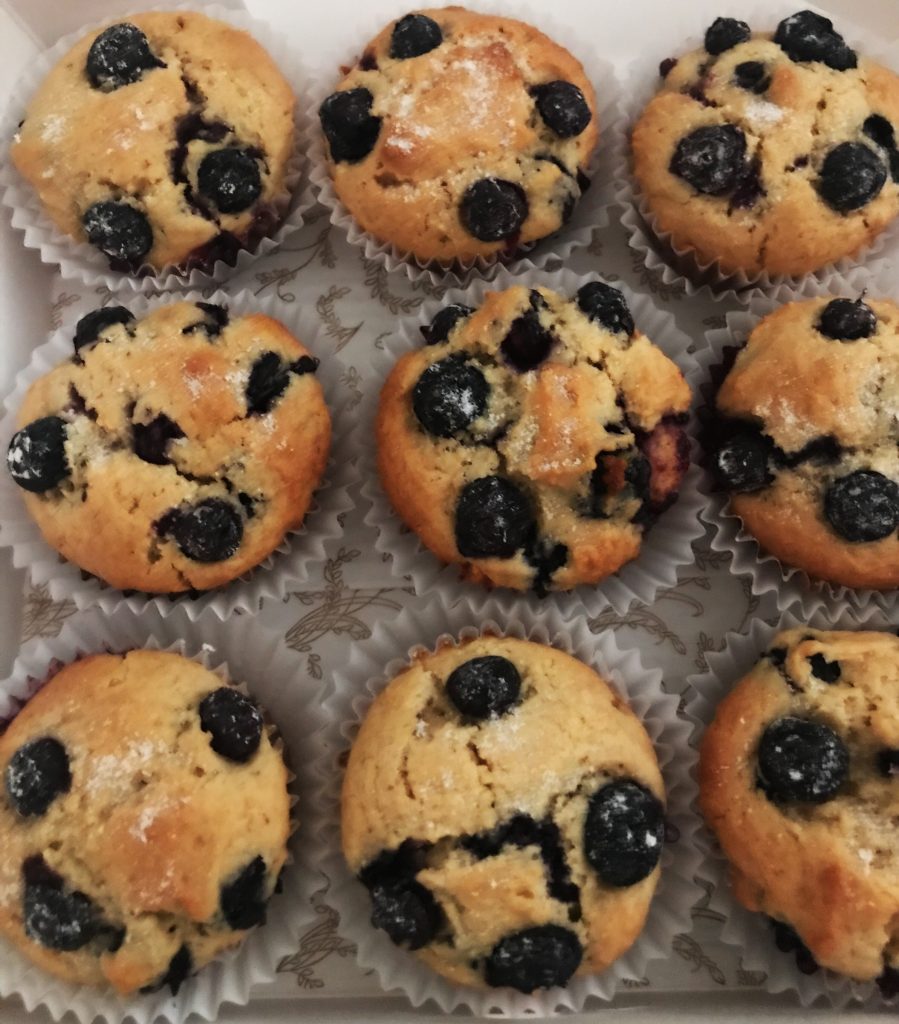 FLAVORS
– Half & Half (Chocolate & Vanilla)
– Cinnamon Coffee Cake
– Morning Glory (Carrots, Apples, Raisins, Coconut & Pecans)
– Raisin Bran
– Banana-Nut
– Blueberry
– Strawberry
NUTRITIONAL INFORMATION
According to fatsecret.com, the average medium plain muffin has 50 grams of carbs. My sugar-free JUMBO Coffee Cake Muffins have 275 calories, 5.2 grams of fat, and approximately 30 grams of carbs each. My sugar-free MEDIUM muffins have approximately 15 grams of carbs. My sugar-free MINI muffins have approximately 7.50 grams of carbs. I accomplish this by mixing wheat flour with whole grain flour, using all-natural Whey Low® Type D Granular in place of sugar, and substituting almond milk for regular milk. (Whey Low® is low on the glycemic index.)
As a pastry chef, my goal is NOT to have the lowest-carb products on the market, but to substantially lower the carbs without affecting quality or taste. You do not have to be diabetic to enjoy my sugar-free pastries!
All-natural Whey Low® Type D Granular is the sweetener used in the sugar-free muffins.
MUFFIN QUANTIY & SIZE OPTIONS
– 6 JUMBO
– 12 MEDIUM
– 24 MINI 
PACKAGING & SHIPPING
– Muffins arrive in a white bakery box
– FREE SHIPPING!