Description
Gourmet Chocolate Chip Cookies are an ever-popular, classic selection. These  cookies are thick, hearty and of gourmet quality!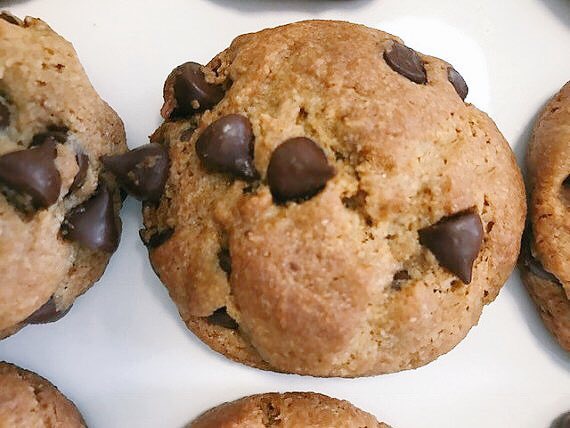 CONTENTS
One DOZEN (12) all-natural, No-Sugar-Added Chocolate Chip Cookies

No-Sugar-Added (chocolate chips are semisweet) *These cookies contain all-natural, low-glycemic Whey Low® Type D Granular sweetener
INGREDIENTS
wheat flour, white whole wheat flour, butter,  semisweet organic chocolate chips, Whey Low® Type D Granular sweetener, pecans or walnuts OPTIONAL
OPTIONS
With OR without nuts
NUTRITIONAL INFORMATION
132 calories
4.5 grams fat
13 grams carbs
As a pastry chef, my goal is NOT to have the lowest-carb products on the market, but to substantially lower the carbs without affecting quality or taste. You do not have to be diabetic to enjoy my sugar-free and low-sugar pastries!
CUSTOMIZATION
Nuts can be added with no additional cost.