Description
GLUTEN FREE Chocolate Chip Cookies | Soft Texture (Nuts OPTIONAL)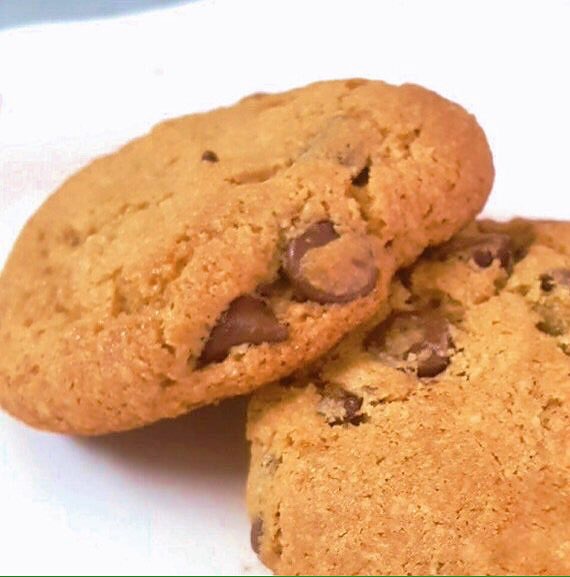 These gourmet cookies are a fan favorite!
CONTENTS
One DOZEN (12) SOFT, gluten-free, all-natural No-Sugar-Added Chocolate Chip Cookies
No-Sugar-Added (chocolate chips are semisweet)
*These cookies contain all-natural, low-glycemic Whey Low® Type D Granular sweetener
OPTIONS
With OR without nuts
INGREDIENTS
almond flour, soy flour, coconut flour, oat flour, semisweet chocolate, butter, Whey Low® Type D Granular sweetener, walnuts OPTIONAL, pecans OPTIONAL
❌ ALLERGENS DISCLAIMER
Please note we use the following allergens in our kitchen: tree nuts, soy, wheat products, eggs, and dairy. We try to keep products separate, but cannot guarantee there is no cross-contamination. Please keep this in mind when ordering and disclose any allergies to us before or at the time of ordering. Thank you.