Description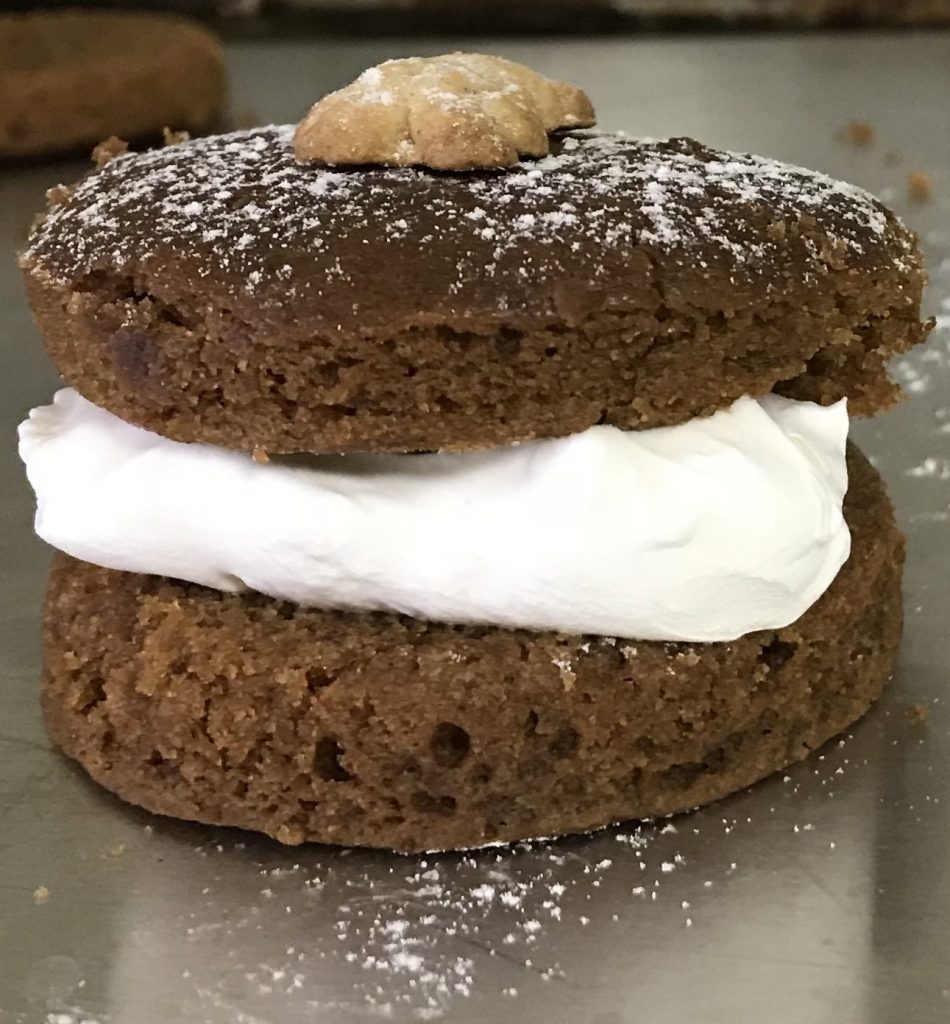 Gingerbread Whoopie Cookies
Many have fond memories of eating gingerbread as a kid. If you have yet to create your own gingerbread memories, these Whoopie Cookies are a festive and fun way to start!
CONTENTS
Nine (9) All-Natural Cream Sandwich Cookies
TEXTURE
The cookies are NOT cake-like; they are cookies sandwiched with icing.
INGREDIENTS
unbleached wheat flour, ginger, cloves, cinnamon, nutmeg, baking soda, salt, Whey Low® Type D Granular sweetener, butter, molasses, buttermilk, eggs, pure vanilla extract
INGREDIENT NOTE
The tiny cinnamon ginger bear atop each whoopie cookie contains a minute amount of sugar.
FREE SHIPPING!