Description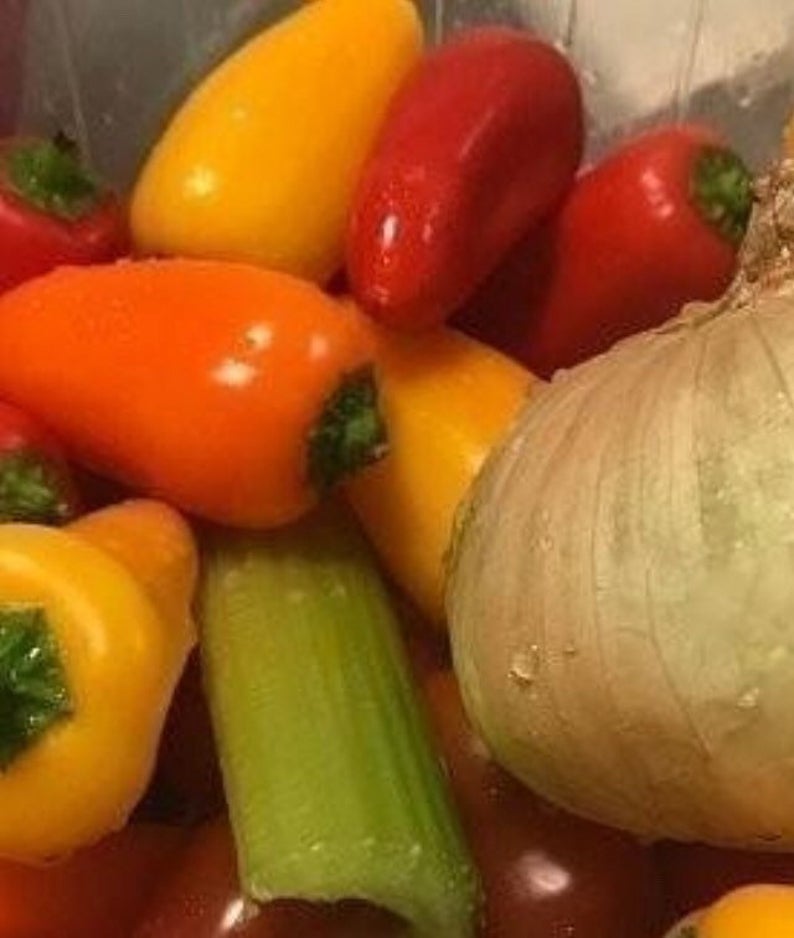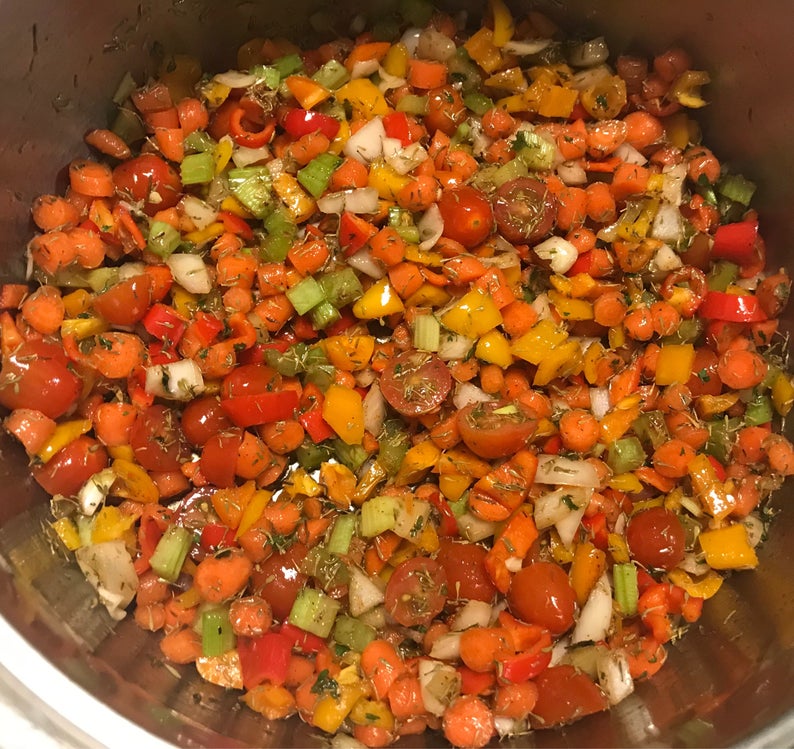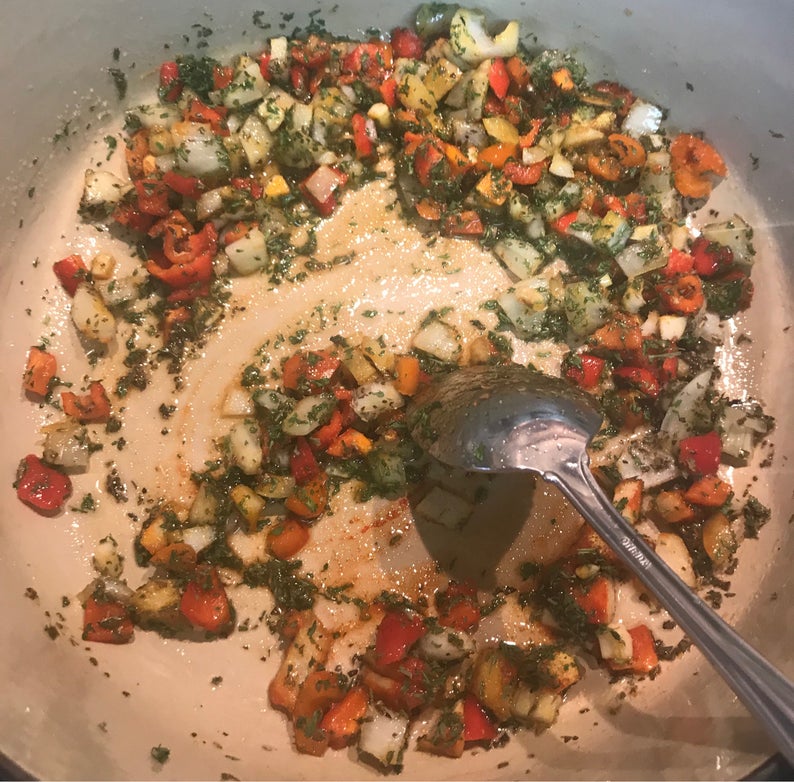 My daughter's Creole Tomato Sauce / Marinara Sauce / Salsa is her most-requested item at Williams-Sonoma® Artisans Market events. She sells out of this every time!
This flavorful, versatile Creole sauce / salsa is something special—wonderfully seasoned & savory OR hot-spicy (optional). A welcome and tasteful gift, this delicious tomato sauce is soul food canned freshly for you or your recipient in a reusable mason jar!
SAUCE OPTIONS
• BUTTER: veggie base is sautéed in butter; ideal as a dipping sauce for breadsticks!
• OLIVE OIL: veggie base is sautéed in olive oil; best as salsa, a pasta sauce or for bruschetta
• FAT-FREE (residual oil is present from the heating of the mixed herb base): great as a simmer sauce for lean meat, skinless poultry or seafood
INGREDIENTS
tomatoes, bell peppers, celery, Vidalia onions, garlic, sweet carrots, thyme, bay leaf, parsley, red pepper, kosher salt, butter (OPTIONAL), olive oil (OPTIONAL), cayenne (OPTIONAL)
NUTRITIONAL INFORMATION
– All-Natural & Vegan
– Gluten-Free
– Dairy, Fat & Cholesterol-Free (Optional)
– No Sugar or Corn Syrup
INSTRUCTIONS
Ready as a dip or spread—or heat and eat!
STORAGE
Unopened sauce will last up to one year in cabinet. Refrigerate for up to two weeks once opened.
SIZE
1 Quart (32 oz.) glass jar
SERVING SUGGESTIONS
Our authentic Creole tomato sauce boasts a "trinity" base of fresh bell peppers, celery & onions—along with fragrant garlic, sweet carrots, a Creole herb blend and fresh tomatoes. Varieties of this all-natural tomato sauce include fat-free, fruity olive oil or flavorful butter. This stellar simmer and dipping sauce takes your spaghetti and lasagna, meatballs or meatloaf, sausage & peppers, chicken, seafood or even breadsticks to another level!
An aromatic, Southern "red gravy" that is also superb over eggs, stirred into brown rice or tossed with pasta—or as a foundation for your favorite homemade BBQ sauce creation.
VEGAN SERVING & COOKING SUGGESTIONS
– Extraordinary as chunky salsa or as a bruschetta topping!
– A hearty tomato sauce for veggie lasagna
– First-rate alternative to marinara sauce in your favorite pasta dishes
– Stir into white or brown rice for Southern "red rice"
– Simmer sauce for fresh green beans, zucchini, spinach or collard greens
SEAFOOD COOKING SUGGESTIONS
Steam or sauté shrimp, scallops, crab legs or mussels, then add this piquant sauce and briefly simmer as a delightful finishing sauce!
We suggest you first sauté the seafood OR use pre-cooked cocktail shrimp for less simmering time. (Naturally, the longer you simmer anything in the sauce, the more the veggies dissolve.)
POULTRY COOKING SUGGESTIONS
– For a low-fat option, use boneless poultry
– Sauté chicken or turkey, then simmer in this distinctive sauce
– Alternately, simmer fresh poultry in the fat-free sauce until done to your liking.
MEAT COOKING SUGGESTIONS
– Add this incredible tomato sauce to your meatloaf mixture as well as on top; ditto for meatballs!
– Brown a pot roast then braise in this fabulous, fresh tomato sauce in the oven, on the stove or in slow-cooker
FREE SHIPPING!