Description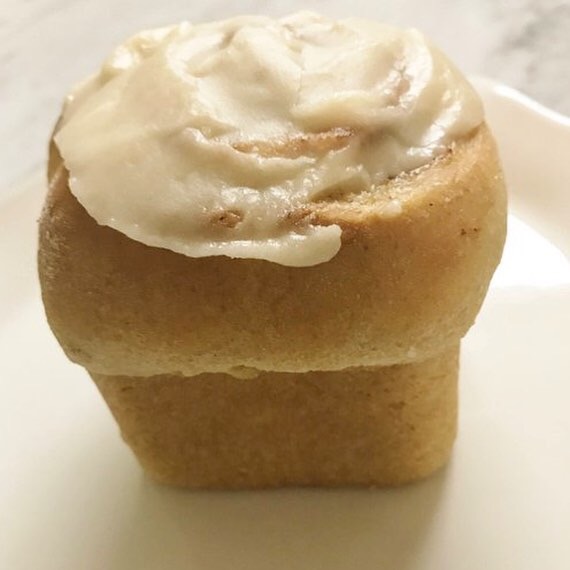 Cinnamon Rolls

(Featured also are unfrosted cinnamon rolls to show pastry detail.)
These yummy cinnamon-spiced rolls make a perfect breakfast or brunch addition, a tasty snack and a tasteful gift!
CONTENTS
NINE (9) delicious Cinnamon Rolls, Whole Wheat
OPTIONS
– Sugar-Free OR Sugar-Added
– With Raisins OR Without Raisins
INGREDIENTS
whole wheat flour, wheat flour, yeast, milk, butter, cream cheese, sugar OR Whey Low® Type D Granular sweetener (OPTIONAL), vanilla, salt, cinnamon, raisins OPTIONAL, sugar OR Swerve® Confectioner's Sugar Replacement (OPTIONAL)

PACKAGING & SHIPPING
– Attractively individually-packaged in a white box with gold string
– FREE SHIPPING is yours!
REGARDING MY PRODUCTS
The Diabetic Pastry Chef does NOT claim to offer the lowest-carb products on the market. I do claim to use premium-quality, natural ingredients in my products to lower the carbs, so neither health nor taste are unduly compromised—but are rather enhanced.