Description
Handmade Caramel Corn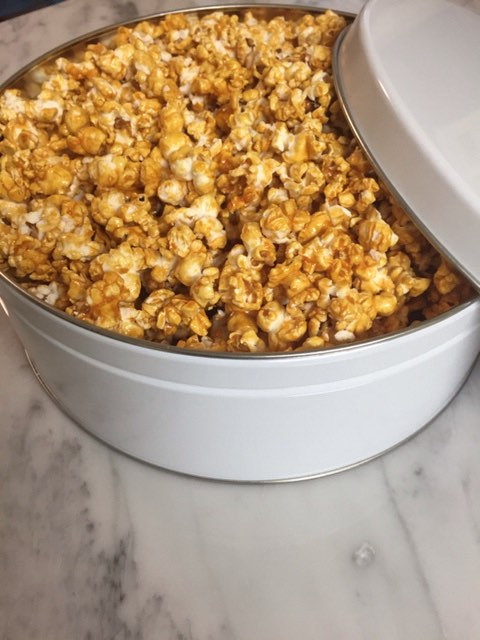 CONTENTS
Caramel Corn in Large Tin
OPTIONS
– With OR Without Nuts (pecans or peanuts)
– Sugar-Free OR Sugar-Added
SUGAR-FREE INGREDIENTS
popcorn, agave nectar, Whey Low® Type D Granular sweetener, pecans OPTIONAL, peanuts OPTIONAL (NATURAL SWEETENERS USED: All-natural, low-glycemic Whey Low® Type D Granular + agave nectar)
SUGAR-FREE NUTRITIONAL INFORMATION
Per one cup of plain caramel corn, there are 86 calories and 20 grams of carbs. (Bear in mind that Whey Low® Type D Granular sweetener and agave nectar are both low on the Glycemic Index.)
As a pastry chef, my goal is NOT to have the lowest-carb products on the market, but to substantially lower the carbs without affecting quality or taste. You do not have to be diabetic to enjoy my sugar-free and low-sugar pastries & confections!
SUGAR-ADDED INGREDIENTS
popcorn, butter, molasses, sugar, salt, baking soda, pecans OPTIONAL, peanuts OPTIONAL
FREE SHIPPING!